Nowadays, parents are being supportive to BLW (baby-led weaning). BLW is a method of food progression, BLW allows babies to control their solid food consumption by "self feeding" from the very beginning of their experiences with food. That is why a great spoon and fork is very important for baby in order to have a good food first experiences.
Grabease are the first ergonomic safe self feeding utensils recommended by Occupational Therapists. The cloud shape, as a choke protection, is to prevents your little one from sticking the spoon of fork too far into their mouths and gagging.
The utensils' ergonomic handle is designed specifically for a babies natural hand grasp. Continued use improves fine motor skills and strengthens their grasp.
Everyones talking about Grabease, why are Grabease so special?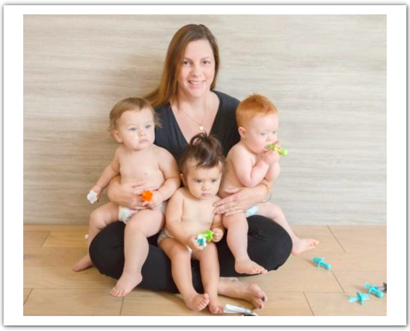 Inventor and Founder of Grabease
Grabease, an ergonomically designed baby self feeding spoon and fork set.
Designed to give babies the opportunity to eat independently with a proportional tool for their natural hand grasp and motion with a choke protection sheild.
Read more: The best baby spoon fork in 2019
We collected picture from our user in many countries, babies from Taiwan, Vietnam, Japan, Indonesia, Hongkong, Singapore and USA. As you can see, they look so enjoy while using Grabease with their tiny little hand.
Grabease handle an important role as baby first utensils and babies like Grabease so much!
If you are planning to open a baby boutique which located in Hongkong, Singapore, Indonesia, Vietnam, Thailand, China, Japan, Korea, for sure you want to wow-ing your customer, Grabease can help you do the wow-ing part.
Welcoming reseller for Grabease throughout the Asia's country who having a great appeal in Grabease, contact us and we will contact you back shortly.