BabyLux is a baby product distributor located in Taiwan, we distribute European and American brands to China, Japan, Korea, Malaysia, Hongkong, Singapore, Thailand, Vietnam and other parts of Asia for over 7 years. BabyLux stands for Luxurious Baby, as we believe every baby is the most precious little angle in every parent's life.
We set up BabyLux in 2012, followed by the birth of my first baby boy. We only deliver the very best brand which can be trusted by our own. As new parents, we want to make sure that we had everything we could to make our baby boy enjoy his world. We understand raising baby may be tough, but we can make it fun.
We promise to be very selective, we choose only the best from the best, those baby product brand whose award-winning International Baby and Children's are distribute across China, Japan, Korea, Malaysia, Hongkong, Singapore, Thailand, Vietnam by us and beyond traditional also online retailers.
Why choose BabyLux?
For the brand owner:
We have more than hundreds sales channels in all over Asia and this number growing rapidly.

We are brand owner most important partner in Asia, assist you to deal with trademarks, intellectual property rights, and customs issues.

Have an abundant international sales experience and familiar with each countries cultural differences.

We have a close relationship with local wholesaler, saving brand owner management costs.

Collect the latest local wholesaler experience and feedback to the brand owner as a references for global business development.
For the local distributor:
A complete marketing database is available for exclusive local distributors.

We provide the best logistics advice and support, sharing our international business experience to you.

Different from general distributors, we have the most flexible way to place orders.

Countries local distributor experience sharing who encountering the same problem

Introduce potential local customers to local distributor
We all know how frustrating it can be to have a parenting problem and not get the support you deserve. In this exciting new season, we look forward to blooming and growing with you. Contact us now - we'd love to hear from you!
Contact us: hello@babylux.com.tw
Our brand owner comments about partnering with BabyLux Co. Ltd.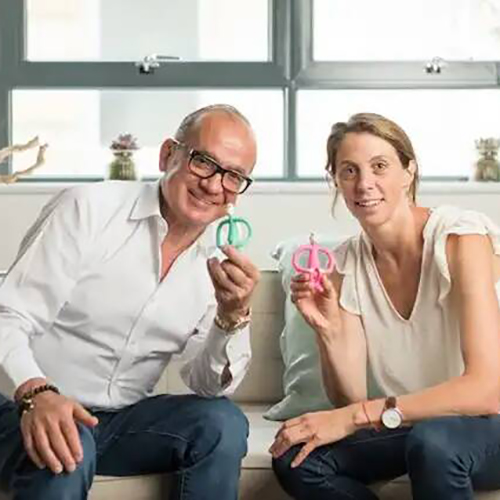 Charles from Matchstick monkey
BabyLux Co. Ltd are a highly valued partner who have played a key role in the growth of Matchstick Monkey in Asian markets. From the beginning, Babylux have been very professional and efficient with their dealings with us the brand, which gives us great confidence that they are representing us in an exemplary manner. We are always extremely impressed with the marketing efforts.
— Charles Williams, General Manager of Matchstick Monkey
Eleanor from Loulou Lollipop
BabyLux Asia is one of Loulou Lollipop's valuable partner in Asia. BabyLux's has expanded Loulou Lollipop successfully into the mainstream market with it's expertise and connection in the local market.

— Eleanor Lee, Co-founder of Loulou Lollipop
BabyLux is a trusted partner of Nookums INC and Long Term Distributor of Paci-Plushies Pacifier Holders and Teethers throughout Asia.

— Krisandra Fuller, Vice President of Nookums
Lollaland has had the pleasure of working with BabyLux for over four years. Their team is professional and always prepared. Even though Lollaland experienced some growing pains, BabyLux has been always loyal and a great to work with. We hope to continue this relationship for many more years to come. I would recommend working with BabyLux without hesitation.
— Mark Lim, Founder of LollaLand